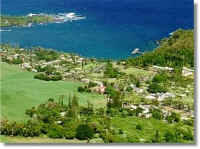 ~ Hana - Maui ~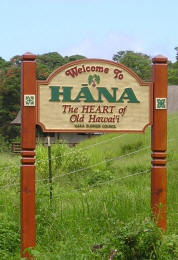 For those who have spent time here, heavenly Hana will never fade from your remembrance.
This serene area is often described as the last, precious, undeveloped frontier of real, old Hawai'i.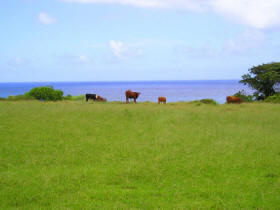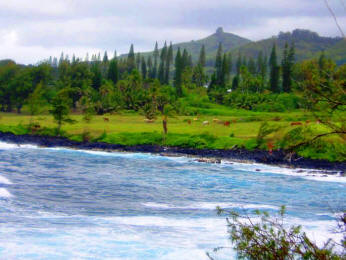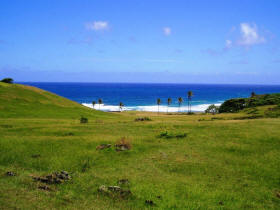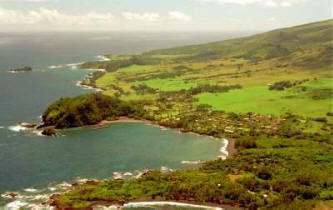 Photo by Mark Dahmke, www.dahmke.com
Preserved in its quiet, tropical splendor, Hana is a warm community with many charms.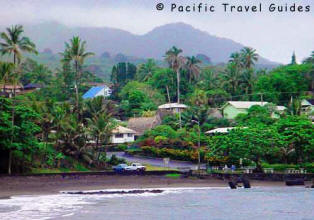 Hana Bay and Beach Park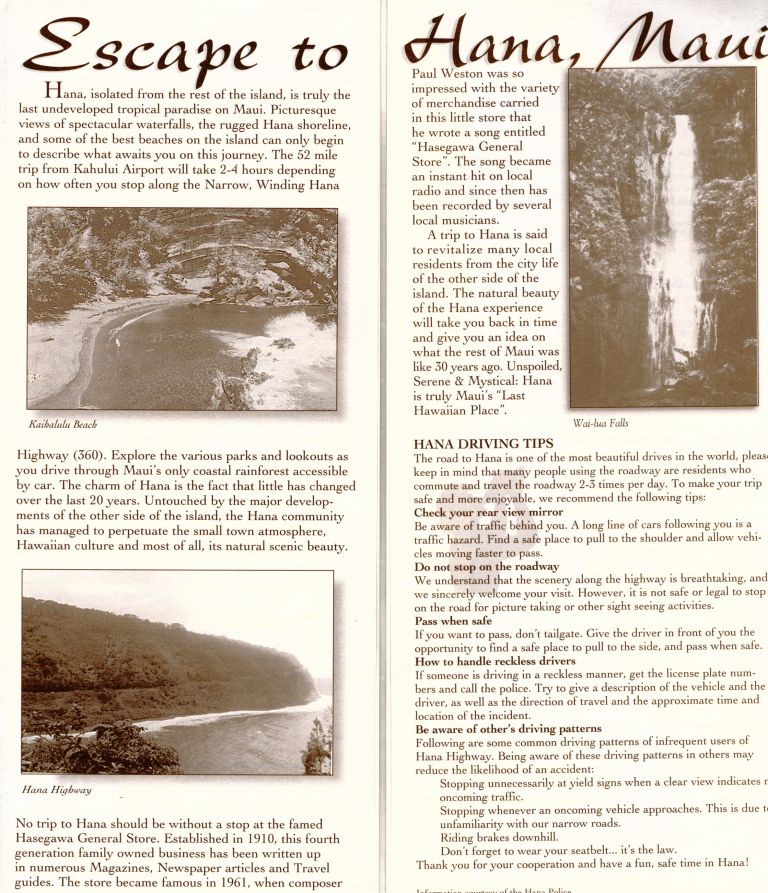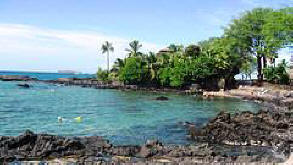 The Hana Coastal Area
Stunning coastal beaches, beautiful waterfalls and crystal blue pools abound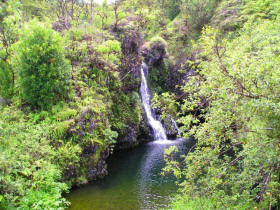 At the north end of Hana Town...



Waianapanapa State Park: Black sand beach, with a Hawaiian legend about its fresh water caves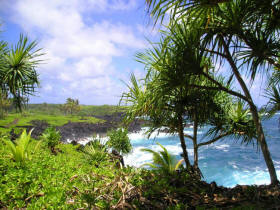 More views of
Pa'iloa Black Sand Beach at Waianapanapa State Beach Park
Just in Central Hana...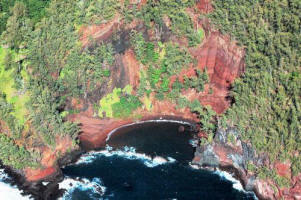 Kaihalulu "Red Sand" Beach:



Known for its red cinder beach and sheltered, blue swimming and snorkeling lagoons.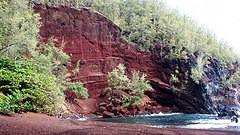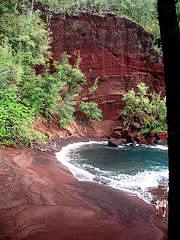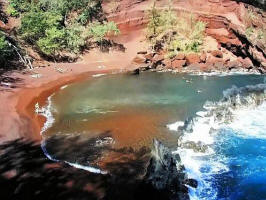 And then just a little further on, heading southward... Hamoa / Maka'alae Area:
Nearby Koki Beach, and the island of 'Alau: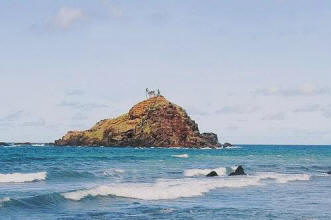 Koki Beach: The red cinder cliffs of Kaiwi O' Pele Hill overlook the spectacular white sandy beach.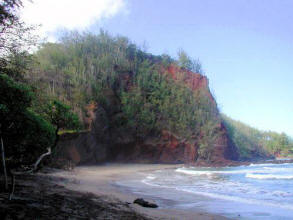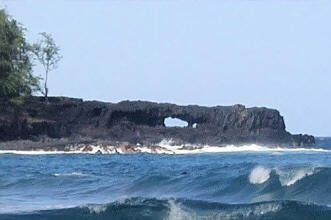 Sea Arch, as seen from Koki Beach

Hamoa Beach:
Voted #1 Most Spectacular Secret Beach
in the July 2008 issue of Sunset Magazine
Author James Michener - "The only beach I've ever seen that looks like the South Pacific, was in the North Pacific."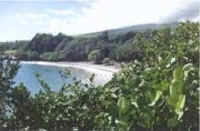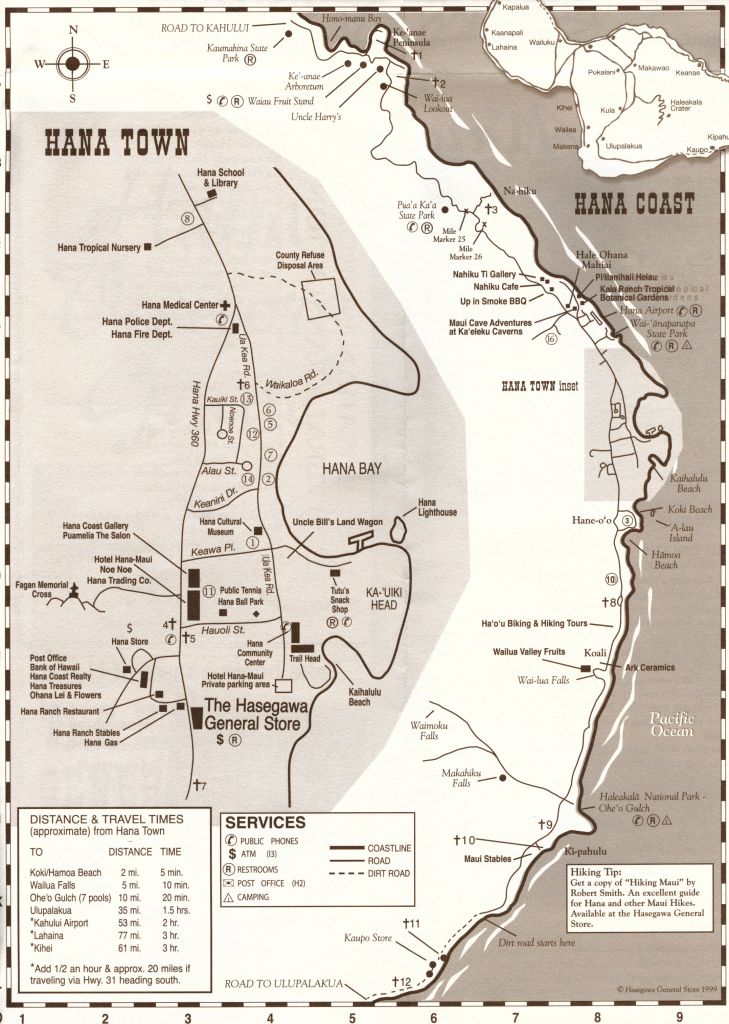 The Magical Hana Highway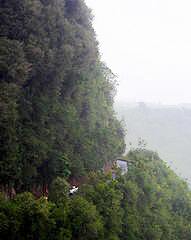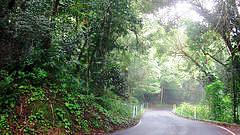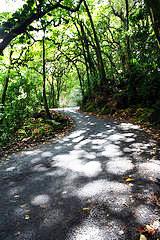 Separating Hana from the activity and commercial areas of Maui
is a most delightful stretch of winding country road...
The famous "Hana Highway" is a journey through tropical scenes of unforgettable beauty,
So special, that there are entire guidebooks and audio tours, just for the "Hana Highway" experience

For more information on the attractions of the Hana Highway, here is a nice site:
http://www.hawaii-guide.com/index.php/maui/list/category/hana_highway_sights/P50/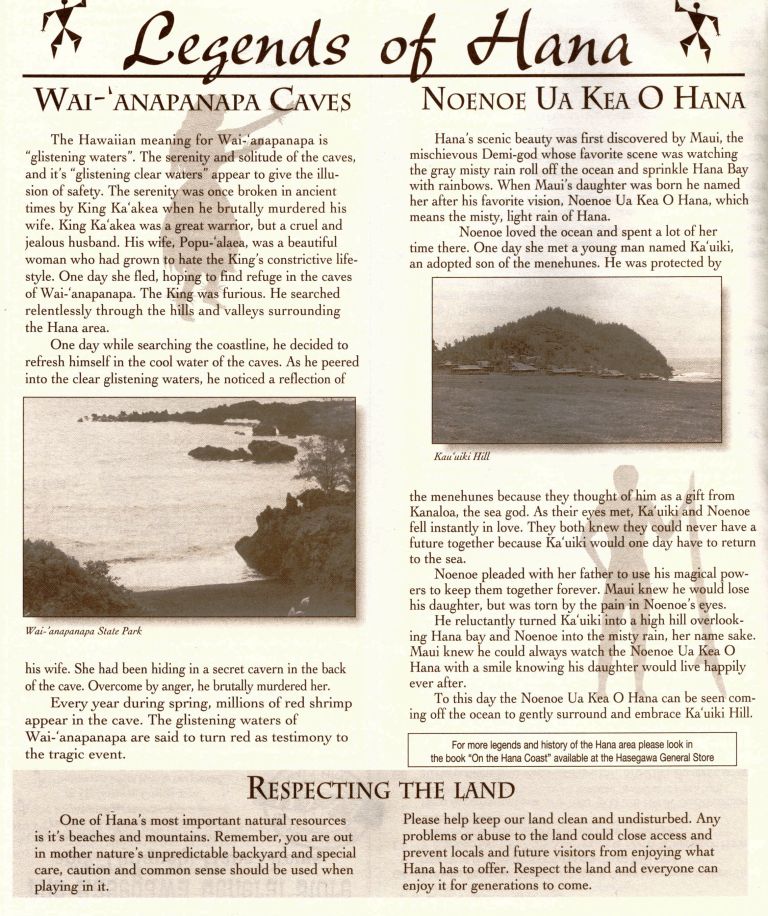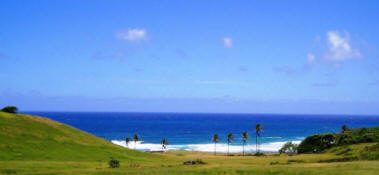 Affectionately known as the "Venus Pools", this beautiful swimming spot is right nearby: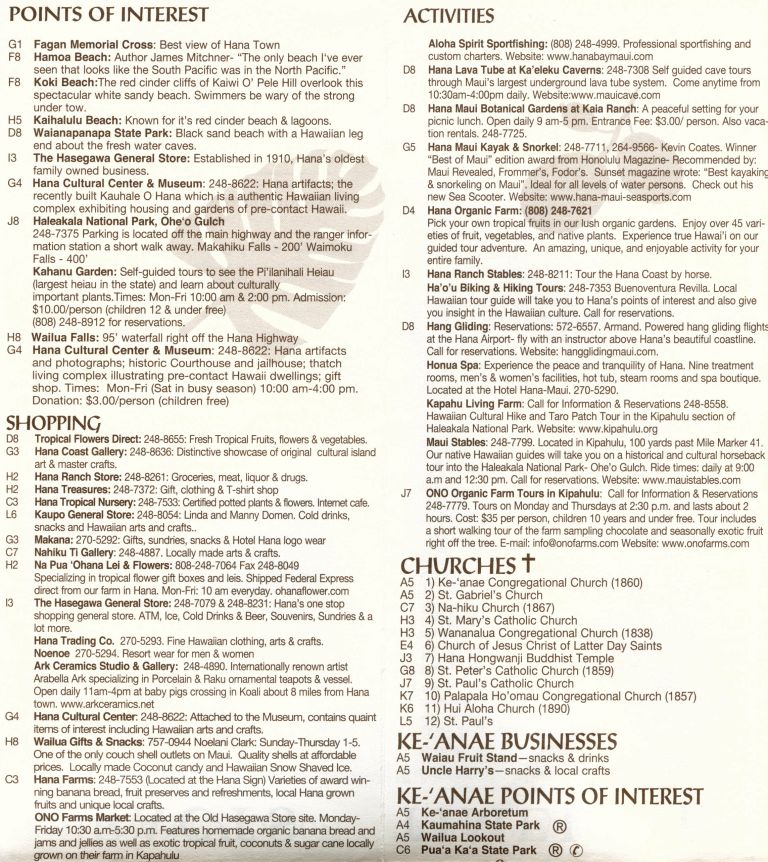 As shown by some of the stores and services in the list above...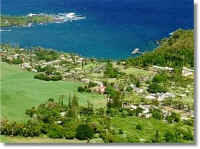 Nearby Hana Town Center is a friendly, central hub of community,
offering all the services one may need on this side of the island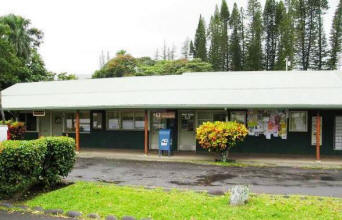 Hana Town Center, Post Office, Bank and Stores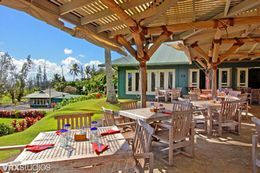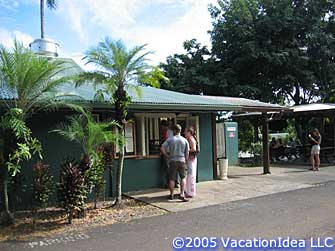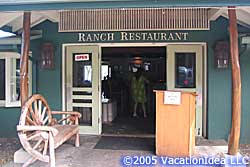 Hana Ranch Restaurant and Take-out Counter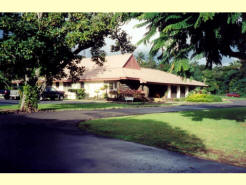 Hana Community Health & Dental Center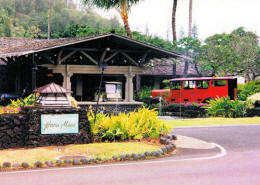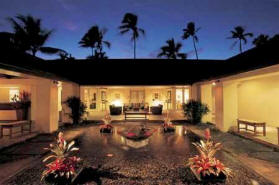 Hana Hotel, Restaurant, Bar and Spa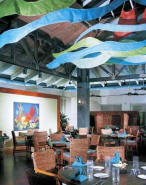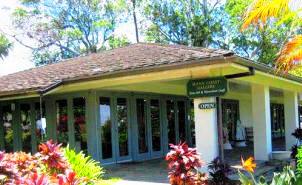 Serving organic gourmet cuisine Hana Gallery & Cultural Center

An active community, Hana holds many award-winning cultural events throughout the year...
Click here to see photos from the 2008 Aloha Festival of Hana:
http://www.tommyofhana.com/gallery/6331848_qmq7K#399656118_adRPi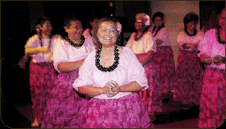 Many other natural, cultural and historical areas of interest in Hana,
too numerous to list here...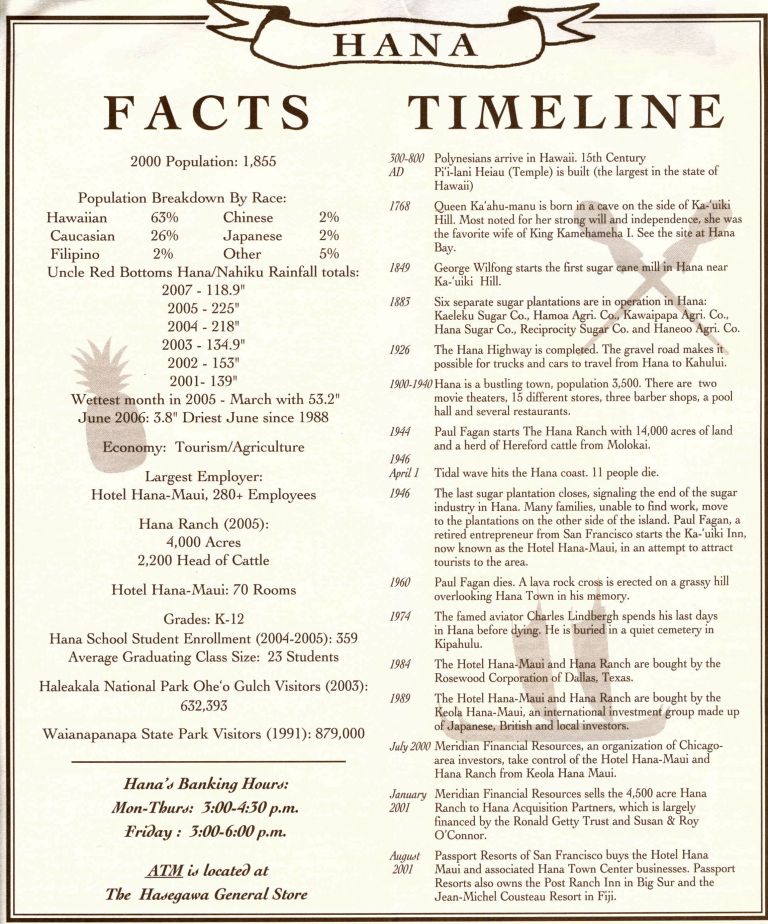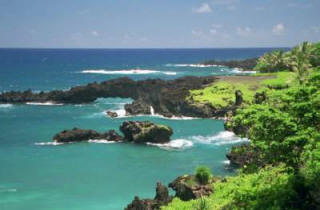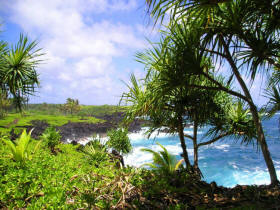 Photos by Mark Dahmke, www.dahmke.com

And a bit further down the road, past our Hana / Hamoa area...
Seven Sacred Pools,
Haleakala National Park, Pools of 'Ohe'o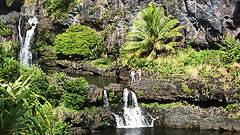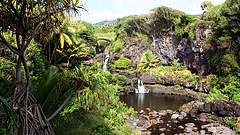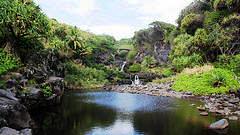 More Hana Resources:


www.HanaMaui.com Website by Mark Dahmke, www.dahmke.com


Back to Hana property details: