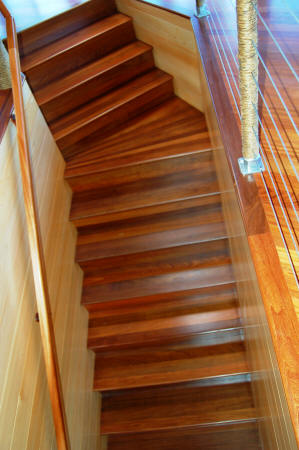 Upstairs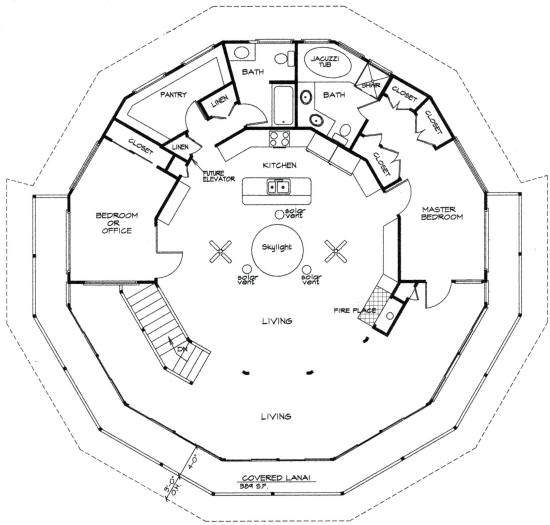 The Central Living Area
This spacious home was designed to enhance enjoyment of its exceptional location,
with rows of glass extending around the central living area,
allowing constant awareness of the lovely Hana / Hamoa views...
Custom craftsmanship throughout this home is evident in every detail.
Living area floors are solid Brazilian Cherry Hardwood
Click here to visit and discover more features
designed into the Central Living / Dining Area of this home.


The Kitchen
The Kitchen facilities are beautifully designed for spacious, organized efficiency
and pleasurable culinary experiences...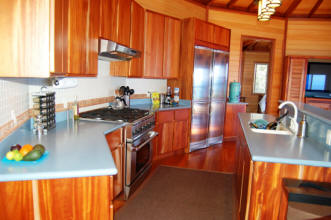 Beautiful views of Hana-side beaches from the kitchen...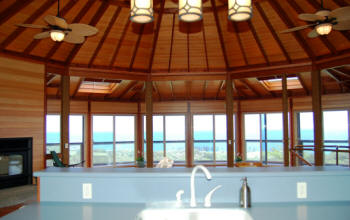 A Coffee / Tea and Breakfast Center, off side of Kitchen
And a Walk-in Pantry / Kitchen Gourmet Room
Click here to see and discover more about the Kitchen & Pantry areas and features.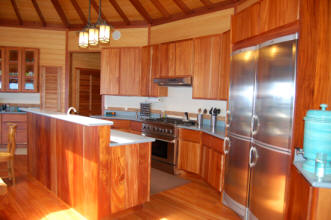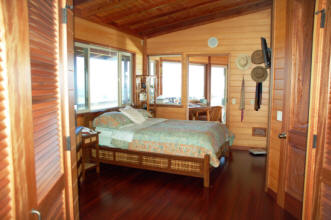 Master Bedroom Suite
With blissful privacy and beautiful views,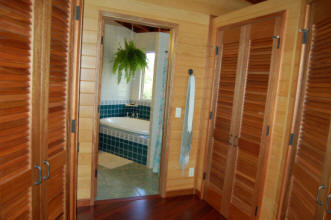 thoughtful features designed for comfort and elegant simplicity...
Excellent materials, Jacuzzi tub, music controls in bath and bedroom...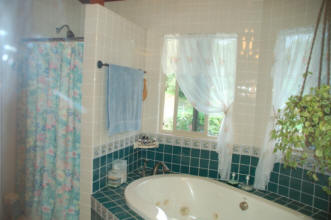 Click here to see more about the Master Bedroom suite.


Watch the sun and moon-rise, the whales jumping,
right from the comfort of your desk...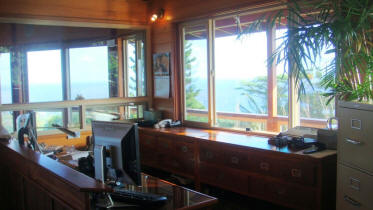 Cedar Ocean-View Office
(or additional Bedroom #2)
Beautiful natural woods & glass, 3 phones lines, internet, storage and more...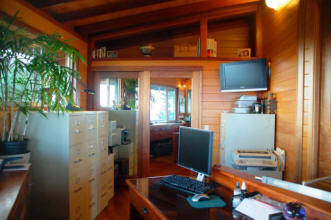 Click here to view more details of this room/area.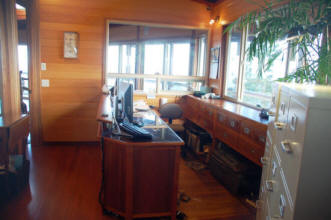 Guest Bathroom:
Beautiful materials and attention to detail extend
even to the bathrooms...

Click here to see more.


Upstairs Den / Study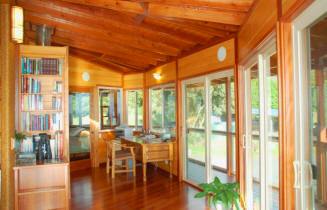 A wonderful work/study area -- fully wired for phones, internet, music controls
and with amazing open views...
Click here to see more of this area.


Handcrafted, Solid African Mahogany
Home Entertainment Console
and
Integrated Audio / Video / Internet System
Whole-House Surround-Sound System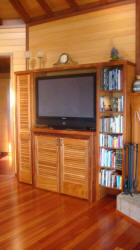 This home is equipped (internally wired) with a state-of-the-art,
4-channel whole-house Sound & Internet system,
with other hidden features.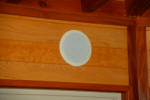 Click here to see more about the entertainment & internet features of this home.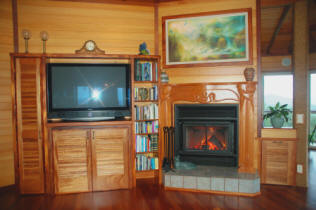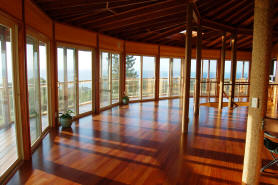 Wrap-Around Covered Lanai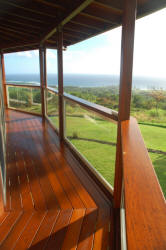 Surrounding the upstairs, is an expansive Covered Lanai
offering many facets of breathtaking views,
across the surrounding Hana coastal shorelines.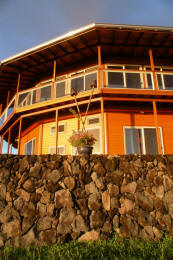 Click here to see more views and details of the Lanai.





Glowing Evenings, Inside and Out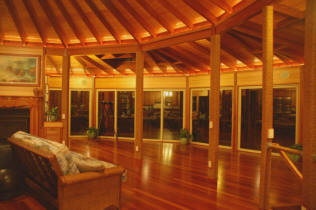 Beautiful, energy efficient lighting options for all kinds of evening moods...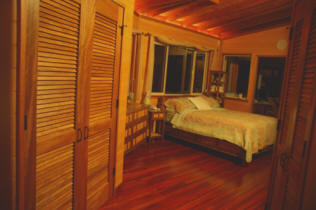 Click here to see some of the night-time lighting features of this home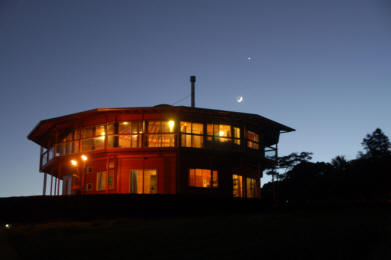 Additional Upstairs Features:
Click here for Additional Upstairs and Built-in Features of this Home and Property.


More Areas & Features - Upstairs: