Welcome to
Maluhia Lani
Peaceful Heaven
A place where dreams come true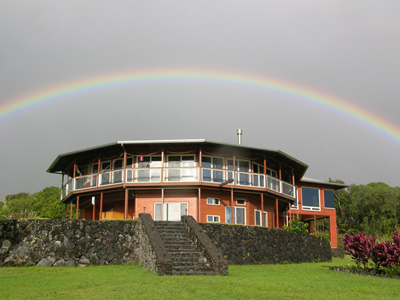 ~ Panoramic Ocean-Views ~
Exclusive 2-acre Maui Coastal Estate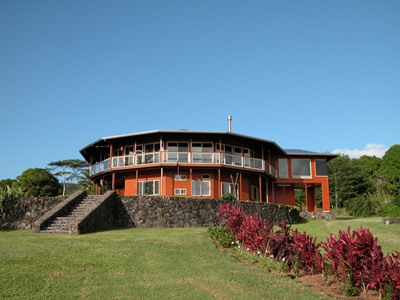 This custom, cedar, architecturally-dramatic home is
superbly designed and finished and has extraordinary privacy and
stunning, wide-open panoramic, 360-degree ocean and mountain views.
Designed and built by the Joslins, who have constructed over 300 custom homes in Hawaii during the past 20 years, it was to be their own dream home. It includes a unique circular design and exotic hardwoods. Using an integrated system of solar panels, windmill, batteries and a backup diesel generator, it is off the grid living at its finest. Clare Joslin, who is a homeopath, acupuncturist and Chinese herbalist used principles of feng shui in its design and took care that there were no toxic chemicals used in its construction. They intended to live in this home the rest of their lives, but after taking seven years to build, they suddenly had a change in the direction of their life calling. Thus, this beautiful home and property became available at an auspicious moment in my life. It goes beyond what I had dreamed of with its location, design, construction materials and artisanship.

William Lee Rand



Gracious Island Living, at Its Best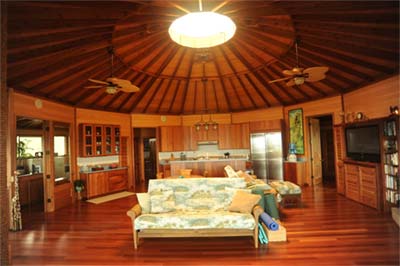 Beautiful, exclusive location...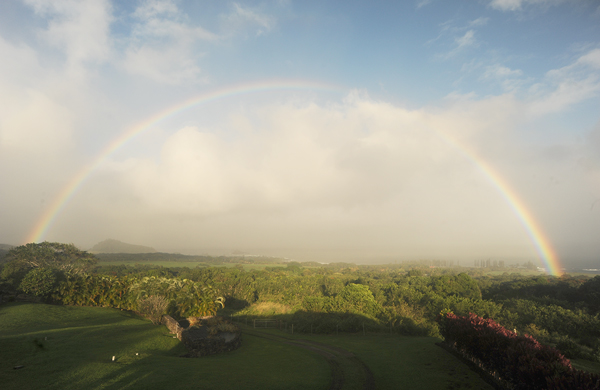 Situated on a very special knoll, overlooking vast reaches of the scenic Hana Coastline...
Overlooking the famous Hamoa Beach, 'Alau Island, Koki Beach and Venus Pools…
Views of the other beloved, magical coastal spots of legendary Hana...
Breathtaking southern perspective, away out to the four volcanoes of the Big Island of Hawaii...

All this privacy and tranquility, and just
3 miles from the center of friendly Hana-town.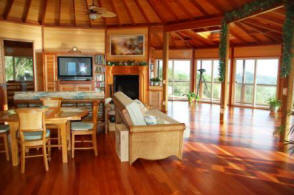 5 bedrooms, 3 baths, large recreation room,
massage room, sauna, hot tub and more...
Exceptionally made to last for generations to come...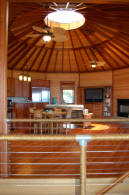 Exquisite and charming, natural wood interiors…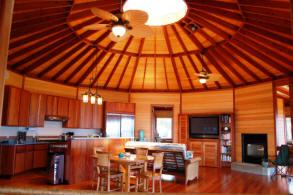 Superlative artisanship and design…
Wired with full-house audio and surround sound in
the great room, high-speed internet system and more...
Built for healthy living and longevity—from only the best of
non-toxic, weather-resistant, natural building materials:
White cedar, heart redwood, stainless steel lifetime roofing, Brazilian hardwoods...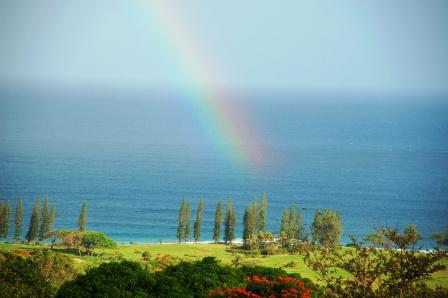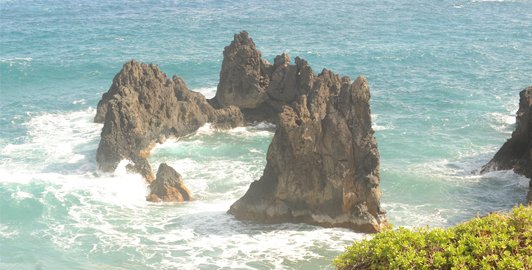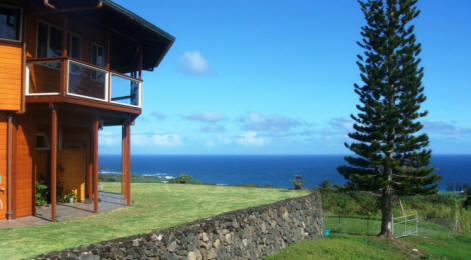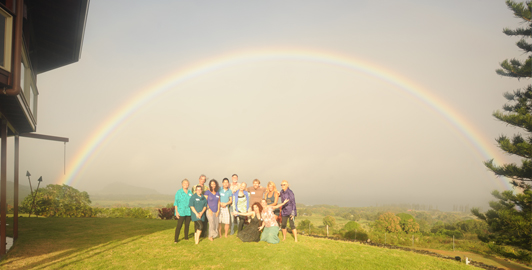 With a magical and inspiring location, the lower level is designed around a large, open recreation room,
and has several charming rooms, with private entrances, opening onto a tiled, covered lanai.
Perfect as cozy bedrooms, all rooms have lovely views of the sunrise and local surf conditions.

This spectacular property is overlooking, and just minutes above...

Hamoa Beach: Voted #1 Most Spectacular Secret Beach
in the July 2008 issue of Sunset Magazine
~ ~ ~ ~ ~ ~ ~ ~ ~ ~ ~ ~ ~ ~ ~ ~ ~ ~ ~ ~ ~ ~ ~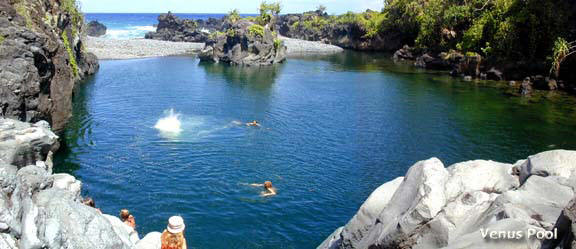 Koki Beach and 'Alau Island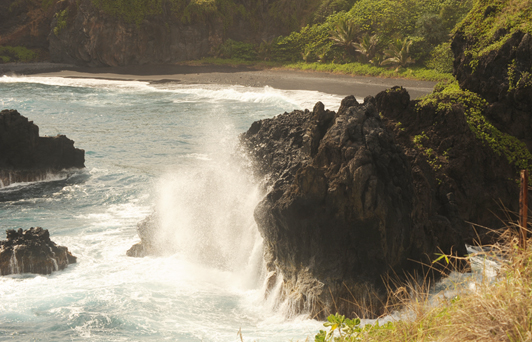 Black Sand Beach
These exquisite, pristine coastal recreation areas of Hana
are laying just there in front, across the ever-present view

from the comfort of this spacious and cozy, panoramic, island-style home.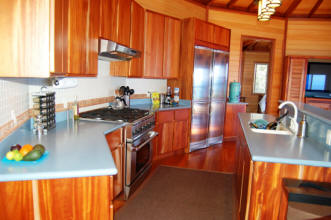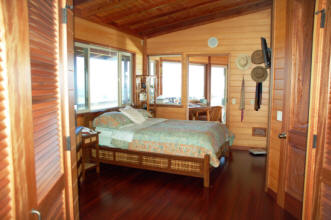 While living in comfort, beauty, and charm, vast sparkling
views surprise, surround and inspire you from every room.
Green-Energy, Self-Sufficient Island Living
Ultramodern amenities from solar, wind and the abundant gifts of nature...
Tranquility, peace and wide open views abound...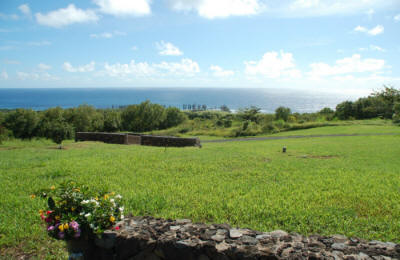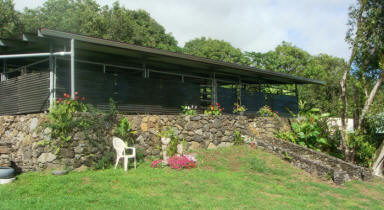 Excellent, smooth, graveled private road...
Easy, two-wheel drive access from the Hana Highway...